About Us
Service Area
History
Morris Heating Air Conditioning and Plumbing has been in business since 1956 offering 60 years of service to Northwest Ohio. In 1956, George W. Morris purchased Slough Heating from his aunt after his uncle, Ray Slough, passed away. The business at that time was located on Fifth Street in Defiance. In 1964-1965 George W. Morris, our father, built our current location at 1801 Baltimore Street where you will find us today! In 1985 we added Plumbing Service and installation to our Heating and Air Conditioning business.
In 1988 George W. Morris passed away at which time, our mother, Berta L. Morris/Bott owned the business with George R. Morris (their son) running all operations. In 2013 George R. Morris became the sole owner of the business with Berta still coming in to the office every day. In 2015 Berta L. Morris/Bott retired after helping run the business for over 59 years.
Today the office is run by Tina Siler, George W. and Berta's daughter, who is our office manager, and Sanda Morris, George R. Morris's daughter.
We feel we have the best team in this area with George running the business, Tina in the office, and with our service and installation team in the field. We pride ourselves in doing quality workmanship and service for all your Heating, Air Conditioning and Plumbing needs!
Our HVAC team consists of: Tom Haver Jr. our lead sheet metal fabricator and installation and service technician, and Dave Thomas our installation and service technician. For Plumbing, we have Turner Warncke working service and installations.
At Morris Heating Air Conditioning & Plumbing, we offer repairs for all makes of gas, electric and oil furnaces, boilers, air conditioning and heat pumps. Not only will we service your existing equipment, we will replace old equipment with high efficiency Carrier Infinity equipment or mid to standard efficiency equipment.  We offer free quotations on any installations that we do. Through the years we have offered only top brands of equipment and workmanship for our installations. The highest percentage of our work is in the residential area but we also offer installation of small commercial rooftop units. We pride ourselves in the comfort, efficiency and air quality we achieve in all homes we install Carrier equipment!
Since we added the plumbing service to our business in 1985, we do installations and services pertaining to most anything in the plumbing field!  We also do well work, water filtration, water treatment, pond systems, water softeners, reverse osmosis systems and all types of water heaters including standard electric, natural gas and LP and tank less gas water heaters. We will do all indoor and outdoor water service and sewer work. We have experience doing an entire bathroom remodel or we can simply update your fixtures to modernize your bathroom! 
We carry all licenses and all insurance with the city and state including our liability insurance, health insurance for our team and worker's compensation. We also have all our work inspected as we should. We are city and state licensed for all work including carrying a Well and Pond License.  Our team will do all work consistent with the codes for State of Ohio. We will do all work to highest workmanship. We clean up our work area and dispose of all unwanted materials. All work will be cash, check, or credit card unless otherwise arranged before any work in done. We carry all insurance for our techs and property we work at. We try our best to schedule our work but emergencies do happen. We will call before we arrive at your home. If you ever have any questions, please call us, we will do our best to help.
Our Qualifications
We are heating and cooling Professionals! We maintain a high level of quality among our staff. All of our installers and technicians are trained on a regular, on-going basis. We, and they, are certified by the following industry organizations:

License Number: 26776 Bonded & Insured
CARRIER DEALER

Carrier Dealers are the home heating and cooling experts to turn to. They are your single resource for everything you need -- from tailoring your ideal comfort system to installation, service and beyond.
BBB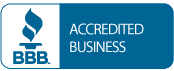 The Better Business Bureau (BBB) system in the U.S. extends across the nation; coast-to-coast, and in Hawaii, Alaska, and Puerto Rico. Since the founding of the first BBB in 1912, the BBB system has proven that the majority of marketplace problems can be solved fairly through the use of voluntary self-regulation and consumer education.
Meet Our Team
George R. Morris - Owner
Our Team
Tom - Lead Sheet Metal Fabricator/HVAC Service & Installation Technician since 1997
Dave - HVAC Service & Installation Technician since 1999
Turner - Plumbing Service and Installation Technician since 2015